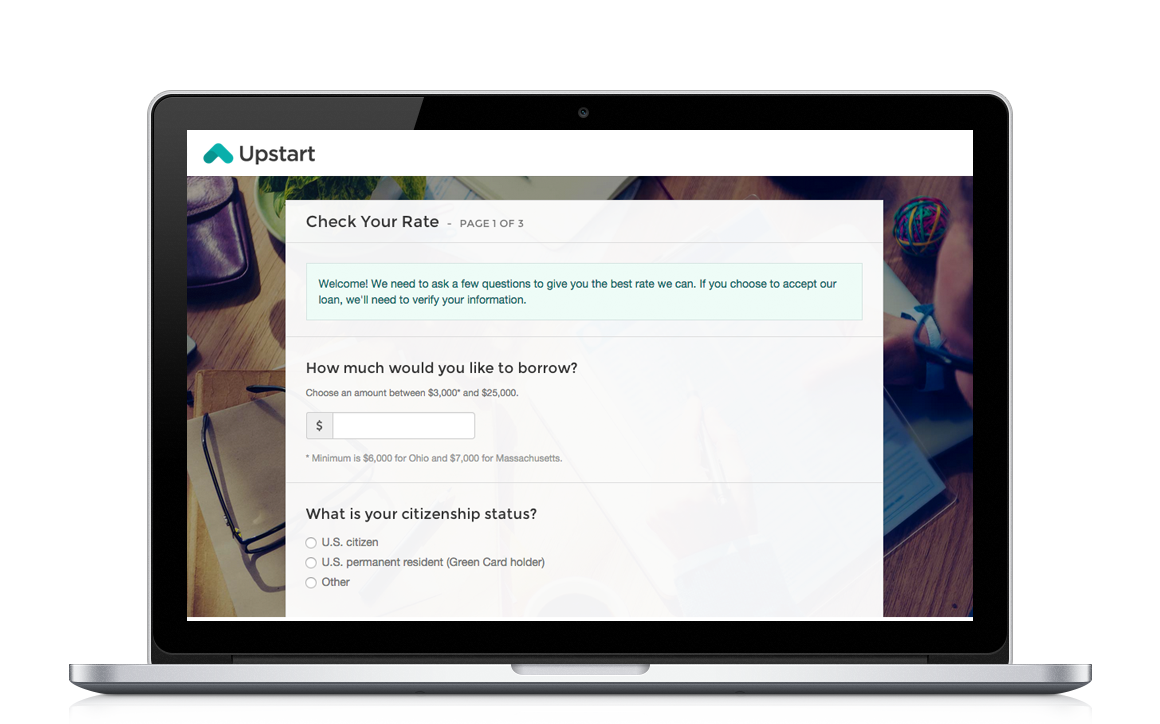 Sumary
Client: Upstart - a lending platform that considers education and income to give lenders a more fair rate on loans. to implement new features and redesign for usability.
Project: Redesign/improve the sign-up flow.
How: I launched various surveys, interviewed users and staff, and created designs from sketch to full-fidelity prototype.
Duration: 3 months
Improvements to Sign Up Flow
From the research, and testing I conducted, I designed several levels of design improvements, each building on the last. This version was launched in early December and has shown a conversion rate increase of 5-10%.
The second version changes the format of the inputs for some of the questions, and removes or condenses various fields.
The third version is a more drastic change in the way the form works, and will be launched depending on current A/B test results.
IMPROVEMENTS TO SIGN UP FLOW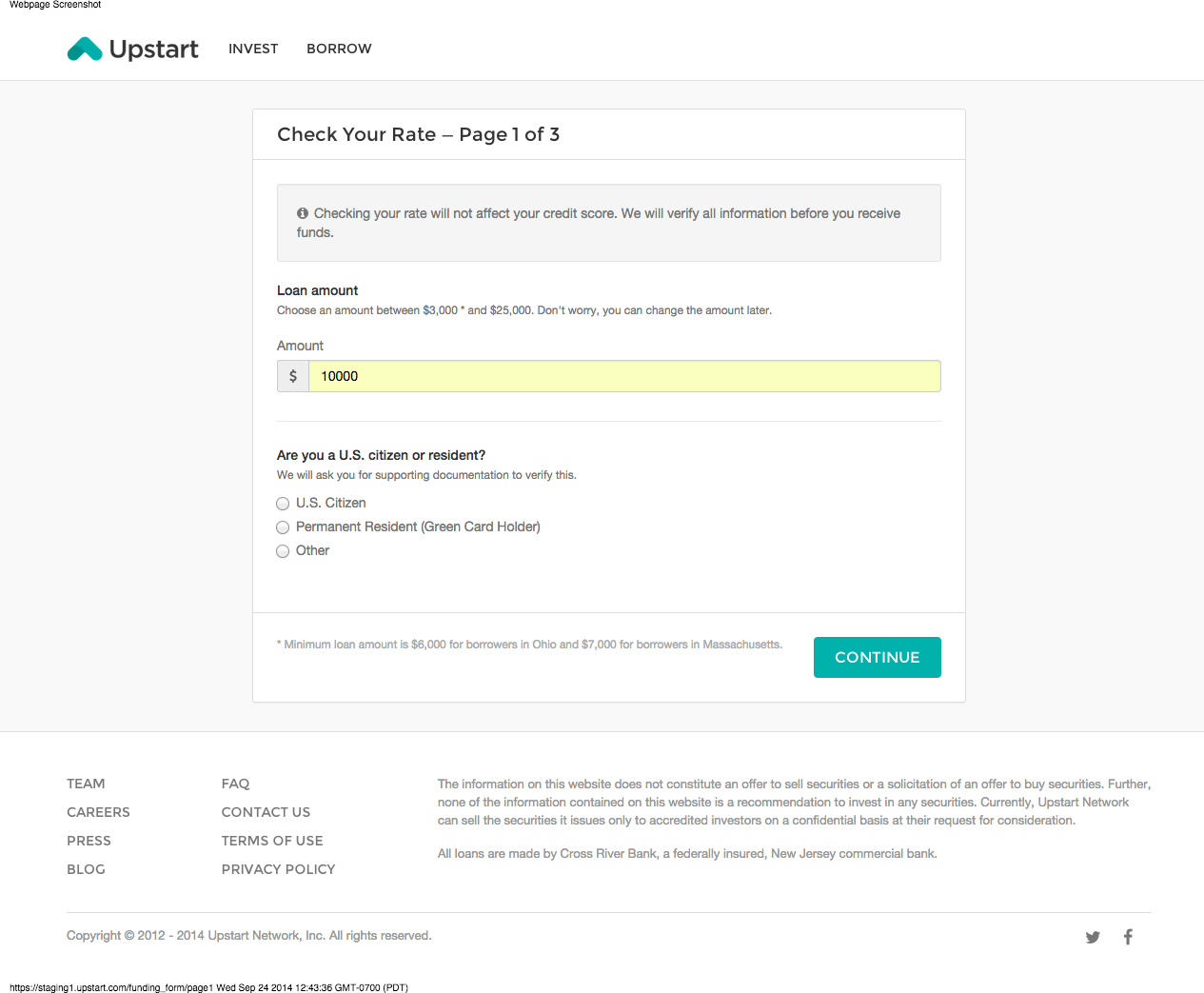 FIRST CHANGES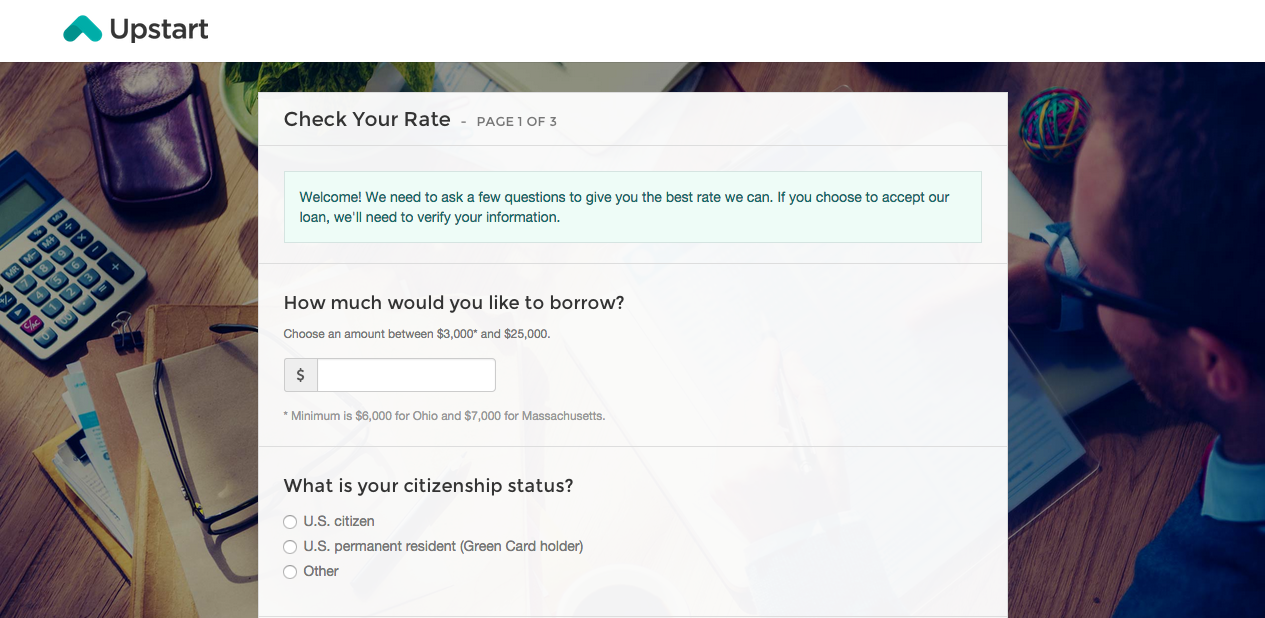 Research
To gather information on the product and the users I:
Interviewed staff members from all teams
Created tests on UserTesting.com to see how users interacted with the product
Called users to talk about their experience
Created survey monkey surveys to gather insight on the market segment
Launched in-product surveys (using listen loop) to understand people's reactions, wants, and thoughts during the process
Analyzed user data, and created graphs and charts to show patterns
Prototyping
I created several prototypes using Adobe Illustrator & Photoshop, InVision, and HTML/CSS.